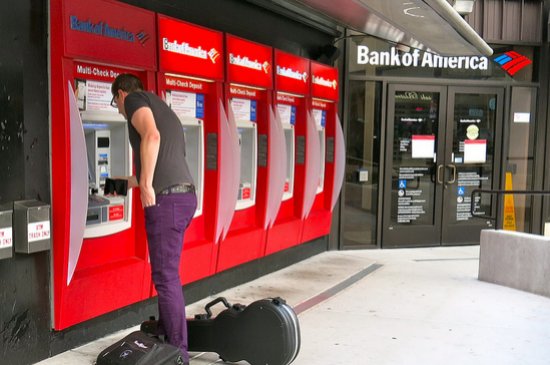 The whole purpose of bankruptcy is to get you a much-needed financial fresh start. It's a serious step to take and not one to be taken lightly. Once you make that leap, the law protects you and promises you a clean slate on eligible debts. But a new investigation by the US Justice Department indicates that many large banks are skirting bankruptcy law and are allowing zombie debts to linger on consumers'
credit reports
post-bankruptcy. Here's what you need to know and how to protect yourself.
Which banks are under investigation?
The
United States Trustee Program
, which is an arm of the US Justice Department, is investigating JPMorgan Chase, Bank of America, Citigroup and Synchrony Financial (formerly known as GE Capital) for post-bankruptcy credit reporting shenanigans. The investigation will consider whether these financial institutions are violating the law by ignoring discharge injunctions on debts relieved by the US bankruptcy courts.
What are the banks accused of doing?
Once banks and other creditors don't want to collect on a debt themselves, they often sell the debt at a discounted rate to companies whose primary function is aggressively collecting on old debts. However, the original debt will continue to show up on the credit report as an open or delinquent or charged off account. Then the firm that bought your debt will also register a debt on your credit report for the account in collections. After you go through bankruptcy, if that debt was eligible for discharge, it should be reflected as discharged on your credit report with zero balance owed.
After the discharge, some banks and other creditors are not
updating credit reports
to show that the debt is no longer owed. By law, the debt should be shown discharges, as should any associated collection account but, in many cases, this may not be done. Even when consumers contact the creditors, according to investigators, they refuse to update the report. They have no incentive to correct it and consumers have to go to great lengths to force their hand. If this happens to you, you'll see your credit report reflect a lower score than it properly should and the fresh start offered by bankruptcy may not be all that the law promises.
Why are some banks violating the law?
As with most things, it's all about the money. Some banks dig in their heels and refuse to obey the law and won't write off a debt discharged in bankruptcy. Then when the consumers need to clean up their credit report post-bankruptcy to get
new credit like a mortgage
, they'll give in and pay the debt in order to get the account updated. They don't know they don't legally owe the debt and understand that they have recourse – or they don't know how to fight it or feel like they have no means to pursue recourse.
One of the bankruptcy judges involved in the process says that some banks "will refuse to correct the credit report to reflect the obligor's bankruptcy discharge, which means that the debtor will feel significant added pressure to obtain a 'clean' report by paying the debt." If the investigation results in a class action lawsuit, as has been threatened, and you were impacted, you could be part of a settlement group.
How your bankruptcy attorney can help
One of the responsibilities of a reputable bankruptcy attorney is to ensure your rights are protected in the process from protecting you from creditors that violate the automatic stay to ensuring eligible debts that were discharged in bankruptcy are correctly listed. If you have a bank or lender that is trying to effectively blackmail you into paying on a debt that was discharged in your bankruptcy, contact your attorney for advice on how to proceed.
If you live in North Carolina, contact the law offices of John T Orcutt for a free consultation on getting a financial fresh start.