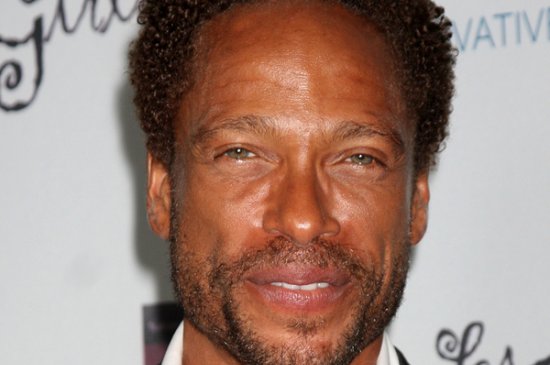 If you watched CSI: Crime Scene Investigation back in its earliest Vegas seasons before it branched out to Miami, New York, LA and now Cyber, you'll recognize Gary Dourdan from his role as Warrick. Dourdan was one of the original stars and was poised to make a fortune from CSI syndication when he lost his job. Dourdan starred in eight seasons of the hit show before getting his walking papers. It seems like that should have set him up for life but, in fact, Dourdan just filed his third bankruptcy within the past five years. Check out the details in today's
celebrity bankruptcy profile
.
The first bankruptcy
In August 2012, Dourdan filed Chapter 11 bankruptcy in California. His unpaid creditors included Bank of America, Harley-Davidson, LA County, State of California, HSBC Bank, IRS, LA city fire department, Sprint, and Wells Fargo home mortgage. At the time, he listed two homes with a value close to $1 million each. Dourdan claimed he was earning close to $15k per month but only had $321 left after expenses including $2,600 a month to the IRS and $3,000 in fees to his agent and manager. In the filing, Dourdan tried to block Wells Fargo from
foreclosing on his home
. The case was dismissed in December after Dourdan failed to follow up with the bankruptcy court.
The second bankruptcy
Within days of the first bankruptcy's dismissal for lack of action, Dourdan again filed Chapter 11 in December 2012. He listed the same amount of assets, income and expenses and the petition seemed to be virtually identical to the August 2012 filing. Union Bank requested that the court break the temporary stay to allow it to foreclose on one of Dourdan's homes because he had so recently filed a prior bankruptcy. In March 2013, this Chapter 11 was also dismissed with the caveat that Dourdan could not file bankruptcy again for another six months. The earliest he could have filed again was September 2013. He held out for a full twelve months from that date and then filed again in September 2014.
The third bankruptcy
Interestingly, when Dourdan filed the third time, he did so under his real (and much less exotic) name Gary Durdin. What's interesting is that the assets and liabilities claimed were much higher than in the prior two filings. Before he listed each at less than $50,000. This time he claimed more than $1 million of assets and liabilities. Dourdan stated that he owed almost $100k to an entertainment lawyer, several thousand to a storage facility and less than $1,000 to American Express. Other creditors included HSBC, JP Morgan Chase, IRS, Screen Actors Guild and Wells Fargo Bank.
In his third go-round, Dourdan listed only one home. Based on USBC's actions in his 2012 filing, he may have lost the home USBC financed after the prior bankruptcy failed. He lists $988k of assets and $1.4 million of liabilities. Dourdan's petition showed his income has dropped to $11,500 a month and that he owes more than $213k in back taxes. The bulk of his assets is a home worth $980k, but the $1.1 million in debt on the house shows it's clearly upside down. Dourdan claimed he had $20 in his pocket, $1,000 in the bank and a $4,000 IRA. He also owes nearly $5k to the LA probation department.
How Gary Dourdan ended up a three-time bankruptcy filer
We talk here a lot about major life events – that's the reason most of our clients end up with debt they can't manage. For most people, it's something they couldn't have anticipated, like a major illness, accident, unemployment or divorce. In Dourdan's case, however, his troubles seem to have been self-made. In 2008, he was
arrested for possession of cocaine
, heroin and ecstasy. He crashed his car in 2011 while under the influence of drugs and was later arrested for battery after he broke his girlfriend's nose. Around the time he was first arrested for drug possession,
Dourdan was "released"
from his CSI contract. He was re-arrested in 2014 after failing to appear for a probation hearing. It's easy to see how his downward personal spiral lead to money troubles.