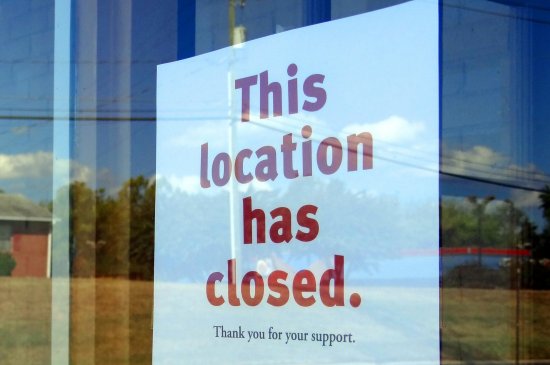 If you own a business that's struggling financially and isn't likely to recover without an intervention, bankruptcy may help you regain your footing. Alternately, if your business has faltered to the point that recovery is not possible, bankruptcy can prevent your business failure from ruining your personal finances as well. Today we'll look at the two business bankruptcy chapters most commonly used by small business owners, Chapter 7 and Chapter 11, their differences, and the benefits and drawbacks of each.

What Is Chapter 11 Business Bankruptcy?
Much like a Chapter 13 bankruptcy for an individual consumer, Chapter 11 gives you as a business owner the chance to get caught up on bills and make a plan for recovery. This chapter is best for those businesses who are in a position to recover and carry on with their business. Chapter 11 is known as a reorganization or rehabilitation bankruptcy because it helps you get over a hump and get back to business. Your assets are not sold to pay your debts, but your debts are also not forgiven.
You may be able to renegotiate some financing terms to get lower interest rates, but your debt will still be there. The benefits of Chapter 11 are that you don't have to close up your doors, and you may be able to pull your business back from the brink. Business owners may also be able to use Chapter 11 to get out of unfavorable contracts. Research from Notre Dame indicates that less than 27% of companies that go into Chapter 11 survive so it's a step not to be taken lightly.

What Is Chapter 7 Business Bankruptcy?
A Chapter 7 for a business is the same as for an individual consumer. This is the chapter to file if you're closing up shop for good and want to shed the business debts officially and finally. Typically, your business assets will be sold to help pay for your debts - this includes any assets that serve as collateral for debts such as equipment, inventories or receivables. Additionally, any assets owned free and clear can be sold off. Sale of assets will be used to pay creditors who are ordered by priority. Secured creditors are first in line (those who loan you money for equipment and tangibles), and employees owed wages are first among unsecured creditors.
Many creditors will have to accept pennies on the dollar (or nothing) as a result of your Chapter 7 bankruptcy filing. The benefits of Chapter 7 is the clean slate it offers. However, if you signed financing agreements that required a personal guarantee, you may not be off the hook. These contracts mean that if your business can't pay, the creditor can go after you personally. If you are also suffering personal hardship, an individual Chapter 7 bankruptcy can wipe out these leftover debts that have transformed from business to personal obligations. This is something to discuss with your bankruptcy attorney so be sure to call attention to contracts with personal guarantee riders.

Which Chapter Is Best for You?
There is no blanket answer that can be given in a forum like this, and no simple checklist will accurately assess your company's fit for Chapter 7 or 11. Contact a reputable and experienced bankruptcy attorney to discuss your particular circumstances. Once the attorney examines your assets, income, financial statements and obligations, they can best advise you. If an attorney offers you advice without first reviewing your unique situation, it won't be an informed opinion, and you should look for a more trustworthy practitioner to help you with your business bankruptcy.
- See more at: http://www.billsbills.com/blog/whats-difference-between-business-bankruptcy-chapter-7-and-11#sthash.xg4XwYNQ.dpuf
Please read the original post on our affiliate site,
BillsBills.com