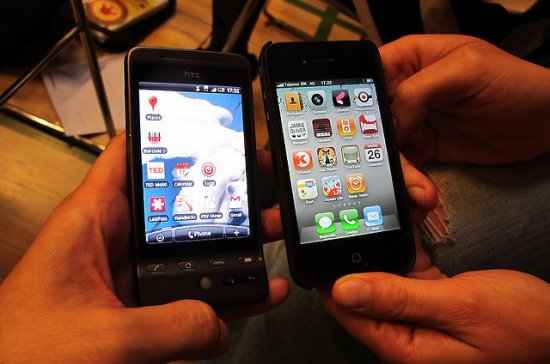 Digital devices are mandatory for life in the 20-teens, but beyond sharing photos of your favorite entrée, cat, kid, or sunset, they offer free and low-cost tools to monitor, maintain, and even improve your credit. In this age of smartphones and apps, there's no excuse for not understanding your finances, credit, and credit score. Check out these seven apps to help you improve your credit score.
#1 DebtTracker Pro
Debt Tracker is an app on Google Play and the Apple app store that helps you track your various debts. You can include credit cards, lines of credit, auto loans, your mortgage, etc. The app helps you decide which debt to pay off first or accelerate based on interest rates and cost of credit. It also helps you monitor one of the more important aspects of your credit score – credit utilization. Utilization is how much of a credit line you're using. For instance, 1k of a 5k credit line is 20% utilization, and you want to keep that factor as low as possible. If you use this app to monitor and keep your utilization low, you could see a boost to your credit score.
#2 Credit Karma
This well-known app is available for Android and Apple devices, and we've all seen their catchy commercials over the years. But there's more than just a memorable song, it's a top-notch solution to monitor your credit score and get alerts for activity (both good and bad) on the Experian and TransUnion bureau reports. You can also review your credit score for misreported items and other errors. Even better is that you can file a dispute straight from the app which makes it much less of a hassle. Not only does the app show your current credit score but also the factors that contribute to the score.
#3 Credit Wise
This app is provided for free to all consumers by Capital One. It offers weekly updates on your TransUnion VantageScore. This is not the same as your FICO score but is similar. What's also good about this app is that it lets you see how certain actions may impact your score such as taking on more debt or paying off an account. Credit Wise also offers suggestions on how you can improve your credit score. You'll also get notifications when there is activity on your account. This can notify you to potential identity theft, errors, and other items of concern.
#4 Lemon Wallet
This app doesn't monitor your credit score but helps in other areas related to your credit. This free app stores backup copies of your credit cards so that if your wallet is stolen or lost, you can deal with your credit cards ASAP. In the case of a lost or stolen wallet, you need to suspend your credit card accounts immediately before someone starts racking up charges and committing identity theft and fraud. However, most of us don't know the number to call or our credit card numbers. Your statements also don't contain your full credit card number, and those are at home. If your wallet gets gone, you need to take care of it immediately, and that means not waiting until you can go through your files.
#5 Check
Another mobile app to consider is Check. This one helps you manage your bills to protect your credit rating and keep you on track financially. You load up your bank account, and credit card info, as well as other bills, and you get notices when to pay so you can avoid late fees, overdrafts, and other negative consequences. You can use the app to schedule payments in advance or to pay bills right on the spot using the app. An important feature is a triple encryption, similar to what bank apps use, so that you can feel confident that you can manage your money on the go without exposing your personal information to unwanted access.
Financial apps can be key to helping you monitor and improve your credit score. Check out these five apps. Be careful when selection financial apps and check reviews from users as well as professional reviews to ensure your date will be safeguarded while you get the information and advice you need. To find out more about improving your credit after bankruptcy, contact Credit Score Keys. Call 844-659-3226 today for a free consultation.