Knowledge is Power: If you do nothing more than watch these FREE videos, you will know more about credit and credit scores than probably 99% of the population, knowledge that will pay dividends for the rest of your life.  
Free Video 1: Important Credit Terms
Free Video 2: Behind the Scenes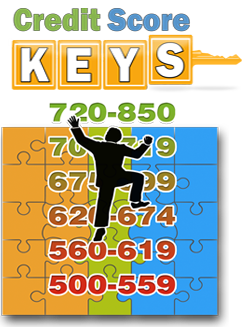 Ready To Rebuild Your Credit?
Credit Score Keys can help rebuild your credit score after bankruptcy. Need to qualify for a home mortgage loan, car loan or a personal loan? Credit Score Keys credit rebuilding tutorial videos can help you rebuild your score to 700 or higher!
Get Started Now!