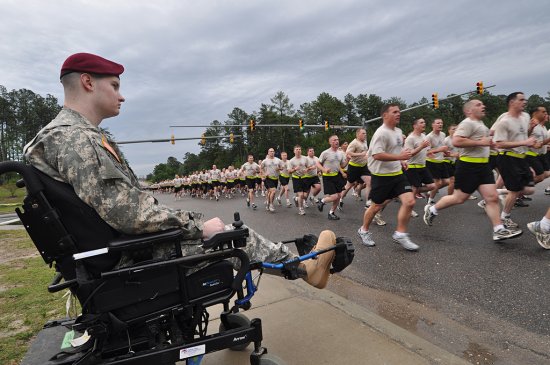 You've likely heard about the Veteran's Administration scandal and about all the veterans that have had medical care delayed, denied and other horrible issues that are costing former service members their health and, in some cases, their lives. The good news is that prior to his ousting, VA chief Eric Shinseki
authorized an expansion of private care
for those experiencing chronic delays in receiving medical care.
The bad news for many veterans is that health problems usually lead to money problems that can be difficult to escape for those on a fixed income like retirees. This circumstance is worse yet for those veterans subsisting on military disability pay. It's important to know that in North Carolina, medical bills are considered joint debts and if you lose your health struggle, your spouse will be left with any medical costs the VA doesn't cover, or if you had to seek private care because you couldn't wait for the VA to take care of your needs.
How Chapter 7 Impacts Veterans
Your bills will be treated just as with anyone else in Chapter 7. Your secured debts, including credit cards, medical bills, past utility bills, cellphone bills and other debts like this will be discharged. Income taxes that are past due for a few years but that you properly filed your return on should also be discharged. If you have student loans and are disabled or in a very low income situation, these may also be able to be discharged.
How Does Chapter 7 Treat Military Retirement Pay and Disability Pay?
In most cases, Veteran's benefits, including
disability pay
, do count as income in the means test that determines if you qualify for Chapter 7. On the flip side, they don't count as income that is available to your debtors to pay bills. That sounds like an oxymoron, but it's the law. So long as you pass the means test, your VA benefits will be exempt from paying bills. And, if you don't pass the
means test
, you can still qualify for a Chapter 13, but the VA money won't be accessible by your creditors.
Getting a VA Mortgage After Your Bankruptcy
You can still get a
VA mortgage
after a Chapter 7 once you pass a 24 month waiting period, even if you lose a home you purchased under the VA loan program to foreclosure during or after the bankruptcy. Filing bankruptcy doesn't permanently end your benefit to this advantageous loan program – this offers great peace of mind that you can use your benefits to borrow for the first time, or again, after your debt dilemma is resolved.
How Does Filing Bankruptcy Affect Your Other VA Benefits?
In short, it doesn't. All of your medical benefits, income benefits, disability and other benefits will remain intact and are not accessible to your creditors for your bills and will not be impacted, changed or diminished in any way by filing bankruptcy. And, best of all, you'll be free of your unsecured debts so the money you do have will go farther to help you live a comfortable life. You deserve peace of mind after your dedicated service to our country.