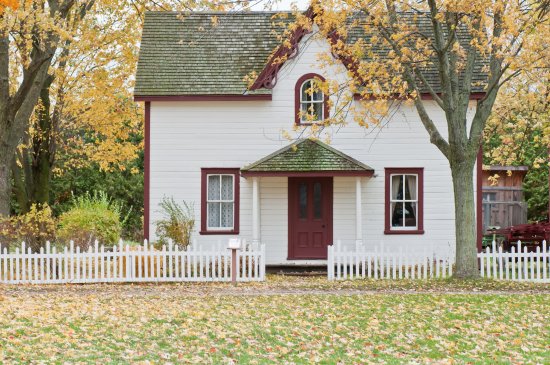 When you're bouncing back from a financial disruption in your life, like bankruptcy, job loss, etc., your credit score will drop. Rebuilding your credit score takes time, but if you want to buy a home, in some cases, you might not have to wait as long as you anticipate. To get a favorable home loan with a conventional mortgage, you might have to wait three years after your bankruptcy. But if you qualify for a VA loan, you might get loan approval faster after bankruptcy or other credit score drop, and with a lower score than you might think.
What Is a VA loan?
A Veterans Affairs (VA) loan is not issued by the VA but is guaranteed by the VA and issued by a traditional mortgage lender. VA loans were created back in 1944 and were designed to help soldiers and veterans purchase homes without perfect credit scores or a significant down payment that can be hard to manage on a soldier's salary. To qualify for a VA loan, you must meet one of the following criteria:
Serve 90 consecutive days in wartime
Serve 181 days on active duty during peacetime
More than six years of service in the National Guard or Reserves
Spouse of a service member who died in the line of duty or from a service-related disability
You must get a VA Certificate of Eligibility (COE) to use as part of your loan application. The COE verifies that you meet the qualifications for a VA loan and must be presented to your lender. To get a COE, you can do the following:
Apply for a COE through a VA approved lender
Use the VA's benefits portal to apply
Send VA Form 26-1880 and apply by mail
VA Mortgage Loans Have No Minimum Required Credit Score 
There are a couple of big benefits to using a VA loan over a conventional loan if you qualify. The current practice is that VA home loans up to $417,000 don't require any down payment. If you don't have cash saved up to buy your home, this can fast-track you into a mortgage. Also, there is no minimum required credit score. That means even if your score is low, your loan can still be underwritten by the VA. However, you will work with a lender, and they may have requirements.
Most lenders prefer you have a score of at least 620 to qualify for a VA loan compared to at least 680 for a conventional, non-VA mortgage. To get a preferable mortgage rate, you need a score of 740 or higher. VA loans are usually the fastest type of mortgage to qualify for after bankruptcy assuming you performed the Armed Services requirement to get this type of loan. VA loans do require a 2-3.5% funding fee which helps keep the program going, but this still might be a more affordable loan.
You Can Refinance a Loan Using VA Financing 
There are two refinancing programs for VA loans. You can refinance an existing VA loan into a more advantageous VA loan. This means that if you take out a VA loan while your credit score is lower, once your credit score increases, you can apply for a better VA loan with a lower interest rate. This is called an Interest Rate Reduction Refinance Loan (IRRRL) otherwise known as a VA Streamline Refinance loan. An IRRRL can usually be done with no out of pocket costs, no appraisal, and no underwriting.
The other VA refinance option is a Cash-Out Refinance where you can take cash out against your equity for home improvement, to pay off debt, or for whatever you need cash to do. If you have a conventional, FHA, or USDA loan, a Cash-Out Refinance can convert your existing loan to an advantageous VA loan. To find out more about rebuilding your credit after bankruptcy, look at our Credit Score Keys program.