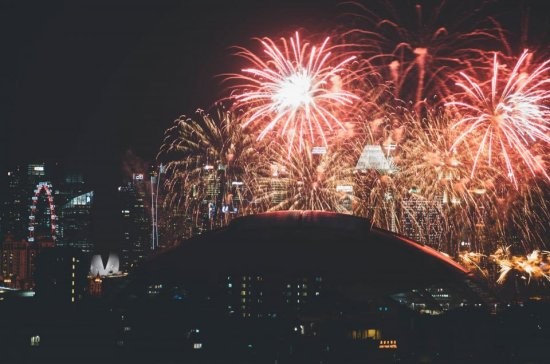 Consider a New Year's financial resolutionImage Source: StockSnap.io
As you're making plans for the New Year, your credit score is likely the last thing on your mind but according to experts, this should be your top resolution heading into 2017. Your
credit score determines
whether you can buy a car or home and how much interest you will pay on that purchase. Your credit score also determines what rates you will pay for auto insurance, certain utilities, and can affect the rates you pay for many other goods and services in your life. The higher your score, the better.  
Here's a look at seven ways to kick off 2017 with an improved credit score:  
#1 Clean up your credit report
Mistakes on your credit report can cost you. If you filed bankruptcy, it's essential you ensure all accounts included in the bankruptcy show as discharged with a zero balance. Sometimes not all accounts are properly reported after bankruptcy. You may also find other errors that should be corrected.  
#2 Pay down debt
Credit utilization is an important part of your credit score. At the max, you should never exceed 30% usage of your credit lines at the end of any billing cycle. If you ran up your cards over the holidays, pay them down ASAP to protect your credit score from a post-holiday hit that can lower your FICO score.  
#3 Get higher credit limits
Another way to lower your credit utilization is to get higher credit limits. Those with the highest credit scores have lots of available credit they're not using. If you have been paying on time and are a good customer, call up and ask for a higher credit line. This can lower utilization and protect your score.  
#4 Become an authorized user
If you're starting to rebuild your credit after bankruptcy, one of the fastest ways to improve your score is to become an authorized user on someone else's account. If you have a friend or family member that will add you to one of their accounts, that can boost your score as long as they have good credit.  
#5 Get a secured card
If you are starting out or restarting with your credit, usually a secured credit card is the place to begin. Most secured cards require at least a $200 deposit to open the account. Research the best deals and approval criteria before you apply then only apply to card programs you know will accept you.  
#6 Open new accounts
You don't want to open one credit account after another because too many hard inquiries can drop your score or cause you to be declined for applying too often. Periodically opening new accounts boosts your credit score so long as you don't abuse the new credit you've been given.  
#7 Set a budget so you never pay late
For any account that reports to the credit bureaus, paying late can drop your score 50 point in a heartbeat. You should always pay on time to avoid late fees and the hit to your score. Set a budget and stick to it and plan to pay all your bills on time. This will help your credit score and peace of mind.  
New Year's Eve is the perfect time to make a financial resolution to stay on track in 2017. Money and finances are among the top pledges people make in the New Year. If you're worried about your credit score, this is the time to devote yourself to improving it.  
To find out more about improving your credit score after bankruptcy, contact Credit Score Keys for a free consultation.