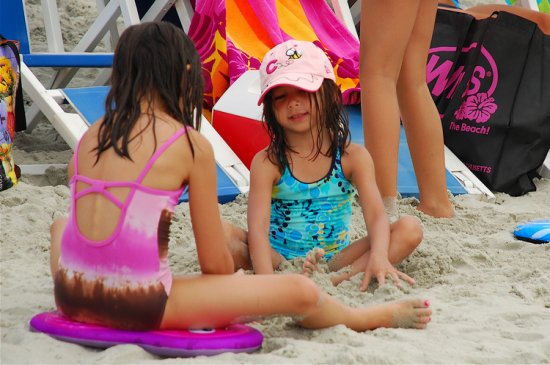 Summer is here and in addition to the high temps June, July and August bring will come your kids' cries to get away for a vacation like all their friends are taking. And if you've had a tough year, you likely need a break, too. If money is a concern, you may think a vacay is out of reach, but it may not be. Today we'll take a look at how you can affordably plan a getaway that will give you the relaxation you need without breaking your
already tight budget
.
#1 Drive, Don't Fly
Gas prices always soar sky-high in the summer, so you may think it's less affordable to drive. But, in fact, these rising fuel prices also affect the
cost of airfare
. The costlier the prices are at the gas pump, the more you'll see airline rates soar. For the best possible deal, select a place that's within a reasonable driving distance and take your most fuel-efficient vehicle. If you've got a gas guzzler, maybe try a swap with a relative to borrow their Prius for your journey.
#2 Skip the Pricey Theme Parks
Theme parks sound like a lot more fun than they are. In reality, rates range from $50 a day for lower range parks like Six Flags to $100 a day at premium parks like Universal and Disney. And when you factor in the long summer lines, the reality is that you'll be lucky to squeeze in five rides in a day (and likely far less) and will have to pay $20 to park and big, big bucks for food that's less than appetizing. Instead, think about what will offer you the most enjoyment for your entertainment dollar. A hotel at the beach offers endless hours of sunny play with no lines.
#3 Find Out What's Free
Some cities offer some amazing free attractions that you can take advantage of. For instance, the Science Museum and Zoo in
St Louis are both free
and absolutely incredible. There are a whole host of free attractions like this if you just do your homework.
In Washington DC
, you can hit up the Smithsonian and a bunch of other government attractions for free. Some cities offer free admission year round while others will offer gratis entry on certain days or evenings only. Check out cities that are within reasonable driving distance from you and get to Googling to find out what you can do for free that will offset a lot of your costs.
#4 Crowdfund Your Vacation
No, I don't mean to start a Kickstarter campaign to pay for a week at the beach, but get together with some other friends that are on tight budgets and plan a group vacation. You can rent a house or large condo for just a little more than a hotel room and if you get a nice big one with six bedrooms and fold out couches, you can split the rental among three or four families. You can all come at once for a big free-for-all or each take half a week. This gives you the flexibility to cook in a kitchen instead of having to eat out like you have to do at a hotel and can offer one of the cheapest vacation options possible.
#5 Try the Friends and Family Discount
If you've got a friend or relative that lives near the beach or an attraction you've been wanting to see, or has a mountain cabin, beach or lake house, don't be shy – ask if you can spend a few days there. If you're trustworthy, they may have no qualms about either handing over the keys to you for a stint on your own or letting you tag along when they're visiting their vacation home. Even if they don't have a vacation home but have a spare bedroom or two, just getting away from your home can feel like a treat.
If your budget is beyond tight and has become impossible to manage, you may need a serious debt intervention. Contact the law offices of John T Orcutt to find out if you're a candidate for Chapter 7 bankruptcy with a free consultation today at one of our convenient North Carolina locations.