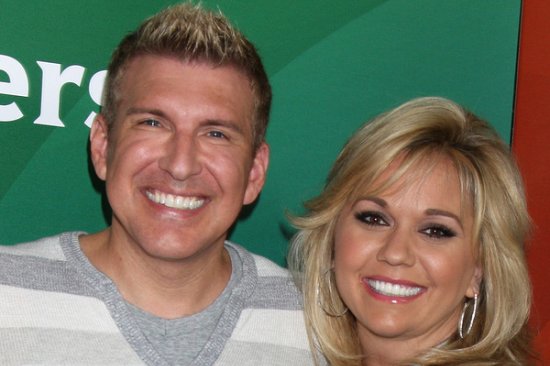 Last year, we covered
reality star Todd Chrisley's troubled Chapter 7 bankruptcy case
. Here's a quick refresher – Chrisley lives in Atlanta with his wife and a whole pile of kids. They star together on top-rated reality show Chrisley Knows Best. The show films primarily in their Georgia mansion and features the family spending and enjoying a seemingly lavish lifestyle. But Chrisley filed both personal and business bankruptcy in 2013 and then the proceedings turned messy.
Chrisley had a judgment issued against him for $23 million and then transferred a half-million dollar condo to his wife Julie Chrisley to try and shield it from his creditors. The transfer triggered lawsuits against Julie by the Trustees in both his business and personal bankruptcy cases. Hiding assets from the bankruptcy court is never a good idea - it is considered fraud and, depending on how serious the allegations, can land you in the slammer.
Teresa Giudice
, another reality TV celebrity, is in prison now serving more than a year for bankruptcy fraud committed by she and her husband. In fact, Todd Chrisley and his wife Julie were accused of three different instances of potential bankruptcy fraud. These included:
#1 Four months prior to filing for personal bankruptcy as an individual (rather than as a couple), Todd transferred his interest in a condominium to his wife who then sold the real estate. The Trustee claimed that this cost the estate $43,000.

Todd Chrisley and wife Julie accused of fraudulent transfer
Image Source: Pacer.gov
#2 Roughly a year prior to filing his Chapter 7, the couple filed an insurance claim for $170,000 of stolen goods from a 2010 robbery. They received a settlement from their insurance company, but Todd gave his interest in the claim to his wife making it inaccessible to creditors.
#3 Also a year prior to the Chapter 7, Todd transferred his interest in a business called
Chrisley Asset Management
(CAM) to his wife, Julie. The company was profitable at the time of the transfer but then CAM filed Chapter 11 then converted it to a Chapter 7 business bankruptcy. Just prior to the business going belly up, the business fraudulently transferred money to Julie Chrisley, according to the bankruptcy Trustee.
To try and recover transferred assets, the Trustee first reviewed Chrisley's credit card statements then demanded that Todd Chrisley turn over property that he had purchased when he was supposedly insolvent. These statements showed some of the lavish spending the reality TV show documented. Despite all these financial shenanigans, the Trustee proposed a very conservative settlement that will let Todd Chrisley off the hook with what's essentially a financial slap on the wrist.
The deal they worked out was for Todd to pay $150,000 to end all the claims against his wife Julie and block attempts to take his property away. He was given one year to pay the $150k, but what's even better is that he can reduce this further to just $135,000 if he pays up within the next three months.

Todd Chrisley's bankruptcy settlement was a sweet deal
Image Source: Pacer.gov
Chrisley told celebrity gossip site
Radar Online
, "In order to stop the litigation and allow it to move forward and be settled, we agreed to a settlement. It was $150,000 but I get a bogey in that if I pay it all at one time by a certain date it is a $135,000. I am going to pay the $135,000. This was a $46 million bankruptcy. It was settled for $135,000."
While Chrisley got away with the alleged fraudulent transfers, most cases don't work out this favorably for bankruptcy filers that try to skirt the system and keep assets from their creditors and Trustee. Any time you're involved in legal proceedings, absolute honesty is the best way to stay out of trouble with the court.
Please read the original post on our affiliate site,
BillsBills.com