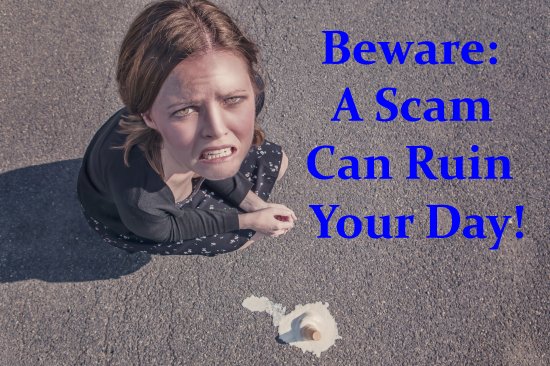 In North Carolina, 61% of college graduates have student loans. And among those with debt, the
NC state average
is more than $24,000 per student. Graduates from private Mid-Atlantic Christian University are among the state's most indebted with 91% of graduates leaving school with debt that averages more than $38,000. Among public school graduates, East Carolina University alumni are the most indebted owing an average of more than $28,000 with 63% of grads coming out of school with debt. But now, a new scam is preying on these indebted graduates. Here's what you need to know to protect yourself.
How the scam starts
Recent graduates with student loans are contacted by a company that offers to lower their debt or wipe out their loans altogether. This, of course, is a lie. Some scammers say they're loan consolidators that can offer you a lower payment, interest rate, or both. Still others say that they sponsor a loan discharge program. Fraudsters will use a corporation name like "Student Loan Relief" or something similar or may say they are calling from the state or federal government. Contact may come in the form of a call, email, or a letter.
How the scam works
The promises are outlandish. They say they can drastically reduce what you owe, or your payments, or consolidate debt favorably. These are lies, but set the stage for what comes next. You are asked to complete forms and things that make it seem official, or provide loan account information. The purpose is to keep you stringing along thinking that they are a legitimate source of help with your student loans. Then you'll be asked for an application fee, processing fee, and/or an initial payment. Once you send money, you won't hear from them again – you've been conned.
How to avoid being scammed
Any time something seems too good to be true, it very likely is. There is no free lunch in this life, and you should be extremely wary of anyone offering you a deal out of the blue. If you are contacted by someone offering to consolidate or eradicate your student loans, don't take them at their word. You should never send anyone money unless you have thoroughly vetted them and are sure they're a legitimate business and what they're offering is not a fabrication.
How to get real student loan help
With federal student loans, you never need an outside representative or agency to help you do anything with your debt. If you want to try and get lower payments, you can apply for
Income Based
Repayment
(IBR) or Pay As You Earn (PAYE) where payments are capped at 10%-15% of your disposable income. For student loan purposes, disposable income is your adjusted gross income from your income taxes. You can apply directly via your loan servicer for these programs.
Loan payments can be as low as $0 a month depending on your income. And, after 20-25 years of affordable payments, remaining balances are wiped out by forgiveness. If you can't afford to pay anything at all, deferment or forbearance can stop student loans completely, but getting onto an affordable payment plan is wiser. Some public service and government jobs also offer a forgiveness benefit – this is worth considering in your post-college job hunt if you have a lot of debt.
With private loans, you can refinance, but you should only do so with an established and credible lender. But, in either case, there is no organization that can wipe out your debt or give you a miraculous end to your school debt.
If you're dealing with overwhelming student loans,
bankruptcy may be able to help
. Those with permanently low income, disability, permanent illness or other circumstances that limit their ability to earn for the foreseeable future may find relief in the courts. Otherwise, using bankruptcy to clear out your other debts can free up money to deal with your student loans.
Please read the original post on our affiliate site,
BillsBills.com