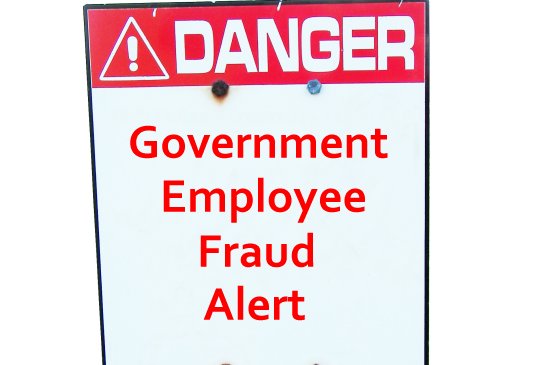 Last week, the Federal government was hit by a sweeping cyberattack that put personal information of more than four million current and former Federal employees at risk. If your data was affected, you will be sent an email from opmcio@csid.com between now and June 19, 2015. If the government does not have your email address, they will send a physical letter. If the email you used related to your government employment is not your current email, you should monitor your former email account (if possible) until this window has passed. Here's what you need to know to protect yourself in today's
consumer alert
.
Lock Down Your Credit Now
If you now work or did work for the government, you should take specific steps to protect your credit and prevent identity theft scams that could damage your credit. You may want to freeze your credit report. In North Carolina, you have a right to
place a security freeze
on your credit for free. You may first need to file a police report before the freeze can be placed. You can leave it on your credit file permanently or lift it later when you feel the risk has passed. Placing the freeze proactively, particularly if you are notified that your personal information was stolen can prevent false credit being taken out in your name. With a credit freeze in place:
Any creditor who asks to see your credit will receive a notice that your file is frozen. They will not be able to see your credit score to approve any new credit.
Your existing creditors will be able to continue to access your file. For instance, your mortgage company will be able to continue to report your payments.
If you want new credit, you can temporarily left the freeze to allow a new creditor to access your file if you want to open a new credit account.
You can shut down the freeze at any time or temporarily lift it upon request. Freezing your account up front can prevent you from being a victim of identity theft.
Set Up a Fraud Alert
As an option to freezing your credit, you can set up a
fraud alert
. To do so, you need to contact just one of the three credit reporting agencies. That agency is required to contact the other two on your behalf. Here's how to set up the fraud alert:
Contact the agency and report that you may be the victim of identity theft.
Ask them to place an alert on your file and to contact the other credit agencies.
The fraud alert will stay on your credit file for 90 days. After 90 days, you can renew it for another 90 days.
With a fraud alert on your credit file, any creditor that wants to give you credit must verify your identity thoroughly. An identity thief usually will not be able to prove that they are you.
A fraud alert may prevent identity theft activities, but not as well as a credit freeze.
All federal employees affected by the data breach, after the initial notification, the government will provide 18 months of free identity theft insurance and credit monitoring. But also be careful of emails. Scammers may seek to use this breach to perpetrate further fraud by sending you emails alerting you to the "fraud" and providing a link to click. Clicking links in emails like these may install malware on your computer that allows more fraud to occur.
Please read the original post on our affiliate site,
BillsBills.com