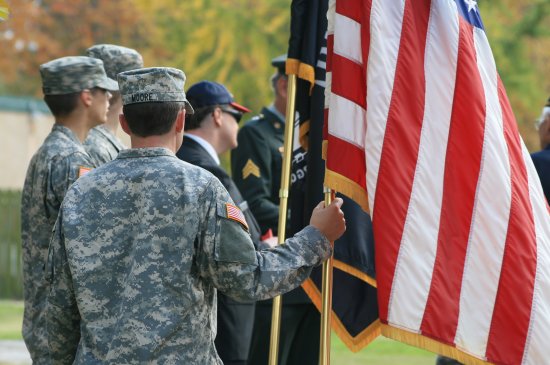 Armed services can benefit from bankruptcy
Image Source: MorgueFile.com
North Carolina has hundreds of thousands of military members, both active duty, and reserve. Our state has the fourth largest active duty military population. And military members, more so than civilians, tend to have money problems. A survey by the National Foundation for Credit Counseling found that service members are twice as likely to carry credit card debt over from month to month. Their research also found that service members are doubly likely to pay less than the minimum payment on credit cards.
And, unfortunately, military members are more likely to be pessimistic about their future financial prospects. Constantly moving for reassignment can increase costs plus, many military families survive on one modest salary because relocations can make it a challenge for the spouse to find consistent work. To make things worse, predatory lenders tend to set up shop near military bases. They offer easy credit at high interest rates knowing if the service member can't pay it's easy to pursue a garnishment through military pay channels.

Special concerns for military members behind on credit payments
Credit delinquency is a significant problem for service members, even more so than for civilians in most cases. Why? A poor credit score can mean you lose your security clearance followed by forced discharge from the armed services. According to the Department of Defense, excess and overdue debts are the top reason for revoking or denying security clearance. Once a service member loses their security clearance, it can be nearly impossible to recover. What are the options? Bankruptcy can be one of the best ways to prevent catastrophic results when credit gets out of control.

How bankruptcy differs 
for
 service members
With a civilian bankruptcy, as soon as you file the bankruptcy petition, you get a stay on collections and all activities must cease. This includes garnishment, lawsuits, and harassing calls. For military personnel, the protections are even more significant. The Servicemembers Civil Relief Act (SCRA) allows the bankruptcy proceedings to be held in stasis while on active duty. What this means is that the military member can file the bankruptcy, stop all collections then finish up with it once they're off of active duty.
Once the petition is filed, the service member will no longer be considered delinquent and, so long as their security clearance hasn't already been revoked or downgraded, the situation can be salvaged. Another difference is that active duty National Guard and Reserve members, as well as disabled veterans, are exempt from the means test that can make it easier to get more complete debt relief. Military personnel may also be able to defer or be exempt from the required pre-filing bankruptcy counseling.

How filing bankruptcy works for service members
If you're serving in North Carolina, contact the law offices of John T Orcutt. We have locations in Greensboro, Raleigh, Fayetteville, Durham, Wilson and Garner. It's best to file bankruptcy before any garnishments or more serious collection measures occur. Your commander may not even be notified of the filing so you can avoid your credit problems rising to the attention of your supervisors. Keeping the filing under the radar can prevent your debt problems from costing you a promotion or having a negative review posted on your permanent record.
 Please read the original post on our affiliate site,
BillsBills.com