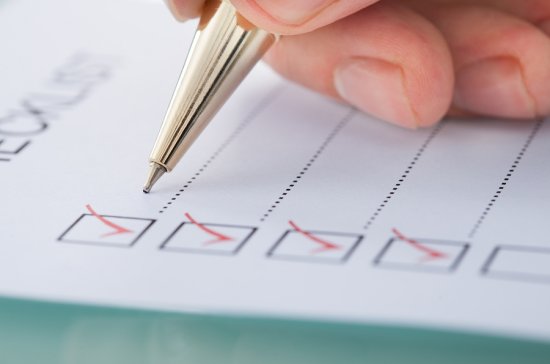 The end of the year is nigh upon us, but before you break out the champagne and fire crackers to ring in 2015, there are a few things you need to take care of to
finish out 2014
in fine financial form. You may think that it's too late to do anything about your finances, but up until midnight on December 31st, you still have some time to monkey around with your money to lower your income tax bill and have a better 2015. Here are a few things to consider...
Make Last-Minute Charitable Contributions
So long as you donate by 11:59 pm on December 31st, the donation will still count for your 2014 income taxes. After you're done wrapping gifts, go through your closets and pull out clothes you no longer wear, toys your kids are done with and other stuff you don't use. Take it to Goodwill or another
501(c)(3) organization
and be sure to get a tax receipt. This is a great way to reduce your income taxes without breaking a sweat.
Use Up Money Left in Your Flexible Spending Account (FSA)
FSAs typically expire at the end of the year and unspent money may or may not roll over. If it doesn't, you've lost out on your cash so it's best to max this out. If you don't have any medical bills due, consider
using your FSA
to stock up on vitamins, over the counter medications or buy a pair of frames from your optical center now and just have lenses put in later when you need glasses. If you just got new glasses, buy a pair of prescription sunglasses.
Adjust Your Payroll Tax Withholdings
If you overwithheld in 2014 and are anticipating a big refund, why not have less taken out of your paychecks in 2015 so you have more money in your pocket year round rather than a refund in April 2016? Use this
IRS withholding calculator
to estimate what you should withhold so you don't end up owing the tax man next year or end up giving the government a tax-free loan of your money all year long.
Sign Up for Health Insurance
If you haven't already signed up for health insurance under the Affordable Care Act, you should know there are less than 50 days before the February 15th enrollment deadline.
Go to HealthCare.gov
to check out available plans in your area. Many taxpayers are eligible for incentives that help make health insurance coverage more affordable. Don't assume you can't afford to participate – go check it out and get signed up before the deadline passes.
File Bankruptcy, If You're Drowning
If you're living paycheck to paycheck, have medical bills piled up that you can't pay, have maxed out credit cards and are in a financial mess, there is a way out. Chapter 7 bankruptcy can help wipe out these debts and can put off foreclosure. Chapter 13 bankruptcy can buy you a more significant window of time to get caught up on your bills and save your home and car if you're behind on these loans.