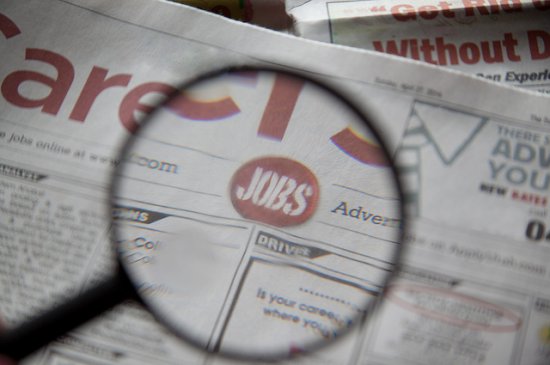 In April, the most recently reported month, North Carolina's unemployment rate moved upwards which is unusual since it was trending downward for quite some time. In fact, NC's April rate is higher than the national average,
weighing in at 5.5% unemployment
over the whole US average of 5.4%. According to the North Carolina Department of Commerce, the state had roughly 4.48 million workers on the job in April, which was up from the March numbers. So why does the unemployment rate look higher and how is this a good thing? We'll tell you.
Higher unemployment, better economy
The number of North Carolina consumers with jobs increased by almost 26,000 between March and April, so how does that track with increased unemployment? Simple. The increasingly positive job market has lured people into the job market. This means workers who had given up on finding a job are now back in the employment search but haven't yet landed a job. In essence, the pool of workers seeking jobs has increased by those who weren't on the job roles a month prior.
More people in the job market is a promising sign that our state's economy is doing very well - employers are hiring and more people can pursue financial stability. If you've been sitting out because the job market has been lackluster, now is the time to make your move and get back into the game – jobs are growing all over the state!
How to take advantage of the booming NC job market
If you've been out of work for a prolonged period, this can be a great time to land a job. However, if you've been struggling financially and haven't been able to pay your bills on time,
your credit score
may have taken a hit. Depending on your industry and job role, you may have to pass a credit check to get a job or obtain a security clearance.
The clearances to work with government agencies and government contractors also require a clean credit report. Unpaid bills and a low credit score can cost you job opportunities. Filing bankruptcy can help you get your credit score on the rebound quickly. And it will also clear out back balances so when you do land a new job, you're not living paycheck to paycheck trying to play catch-up.
How bankruptcy helps you get a job
Although many jobs should not have a credit check as a prerequisite, many employers still like to use them as a tool to weed out candidates. For those that work in finance or even in retail and will be handling cash, it's a standard. Whether it's fair or not, employers often think that if you have a low credit score, you are more likely to mishandle cash or make poor decisions.
While it's not fair, it's a market reality. Another factor to consider is that if you can get a job without your credit score being an issue, that's fine. But a few months down the road when your employer reports state withholding taxes, your employment will show up on your credit report or other public record and creditors that have been lurking in the background will pounce.
You may find that you're suddenly getting
embarrassing collections calls
at your new job that can make life very stressful. On one hand, you've got a new job, and that's great. But, on the flip side, you may be so behind on your bills that it feels like you can't get ahead. One way to make the most of your new job opportunity is to start with a clean slate on your credit card and medical bills.
Please read the original post on our affiliate site,
BillsBills.com