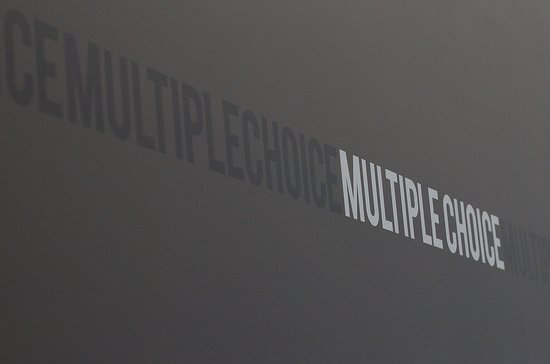 In the Middle District of North Carolina,
more bankruptcy filers
choose Chapter 13 than Chapter 7 – it's opted for 20% more than the full discharge plan. But is this the best option for the majority of bankruptcy filers? Chapter 13 can be very useful to get a reprieve for those drowning in student loans and to get second mortgages stripped away when there's not enough equity to support them. But, as we wrote recently, Chapter 13s are more likely to not be seen all the way through to discharge. For many people, a Chapter 13, even if it doesn't last until discharge, serves a purpose.
But Chapter 7 offers more complete debt relief and may be better for many consumers. Even when we advise our clients to choose Chapter 7, many still opt for Chapter 13 and it's always the client's right to make the final decision on what type of bankruptcy is preferable to them. If you qualify for either Chapter 7 or Chapter 13, here are three things to consider if you're weighing one chapter versus the other to get the best possible results:
Feelings of Guilt
You may not want to choose Chapter 7 because it will wipe out most all of your unsecured debts and you feel guilt about not paying back what you owe. If you can afford to pay your debts, you absolutely should. But if you can't because you've had a major life event that's caused a financial set-back, freeing yourself of unaffordable debt
is
the responsible thing to do.
Challenges of Monthly Repayment
Chapter 13 bankruptcies are a challenge because the monthly repayment amount will eat up most of your income. By law, it has to. You won't get a
Chapter 13 repayment plan
and still have a ton of cash left over at month's end. What's more, you'll be living on an extremely tight budget for three to five years and, for many people, this isn't manageable in the long run.
Clean Up Your Credit Faster
Even though you're repaying more of your debts under a Chapter 13, your credit report will rebound faster when you don't pay debt and have it discharged under a Chapter 7. Here's why: Your credit report takes an immediate hit no matter which kind of bankruptcy you file, but with Chapter 7, within four months many of your back balances are cleared and your credit can start to improve. With Chapter 13, your score will continue to be impacted because many creditors will
continue to report you as late
throughout your repayment period.
If you're considering Chapter 13 to avoid a foreclosure, you should know that Chapter 7 will also buy you time to avoid a foreclosure. If your home is hopelessly upside down, opting for a Chapter 7 will allow you to stay in your home likely for enough time to save up for a rental home because you won't have to keep paying your mortgage once you file and can save up your disposable income and take that time to relocate.
We wrote an article recently you should check out on why you don't want to move out until your lender takes possession to protect your ability to
get another mortgage later
. There's another must-read on
what to do while you're still in your home
, filing bankruptcy and waiting on your lender to take possession – this can be four months, six months, even a year or two and if you move too soon.
Contact the law offices of John T Orcutt to find out which bankruptcy chapter is recommended for your financial circumstances. We have several convenient locations to choose from in central North Carolina and we'd love to give you our expert advice in a free consultation.