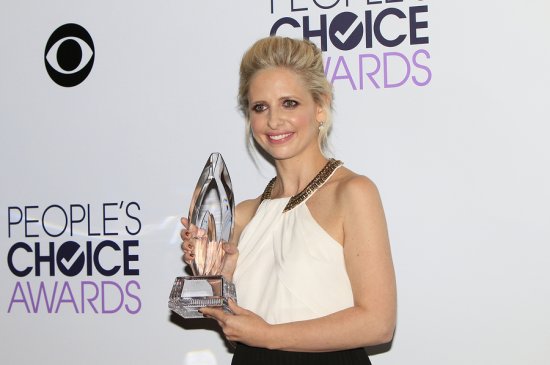 Sarah Michelle Gellar is a very frugal celeb
When we write about celebrities here on our blog, it's usually about
celebrity bankruptcy
. Today, we're switching this up and featuring celebrities who are uber-frugal despite having big bucks. It's far too easy to let your money habits get out of hand when you start earning more money, but this is one of the worst things you can do. One of the main reasons celebrities end up filing bankruptcy is letting their lifestyle get out of control. Let's take a look at some celebs that are keeping it real when it comes to finances:
Teri Hatcher
This Desperate Housewives diva got her start on Lois & Clark back in the 1990s. She has a net worth of $50 million, yet lives modestly. She has never purchased a mega-mansion and
drives her cars
for 10 years until they have at least 100,000 miles on them. As a single mom, she's careful with her money and is passing on her smart money habits to her daughter. Nice to know she'll never be desperate for money.
Sara Michelle Gellar
This cutey slayed vampires as Buffy on her hit WB show, but she also kills for a bargain. She takes reusable bags to Whole Foods to get a discount, shops at Bloomingdale's only on double reward days and uses coupons for dry cleaning and other services. Growing up with a single mom instilled smart money values in this savvy celeb.
Paul McCartney
The former Beatle is worth more than a billion dollars but spends like he lives on Penny Lane. Believe it or not, he flies commercial and sits in economy, sent his kids to public school and when he throws parties, never offers an open bar. He also continues to work and tour even though he's well past retirement age.
Kristen Bell
Actress, cutie and new mom Bell says she always shops with coupons and her fiance Dax Shepard appreciates her cheap ways. Her favorites are the 20% off from Bed, Bath and Beyond and she says she even
steals coupons
from her neighbors mailboxes when she's out walking her dog. We don't recommend swiping coupons, but at least she's frugal.
Lady Gaga
It may be hard to believe that the wackadoo pop star has a normal bone in her body, but she does. She says she always shops the sale racks, bargains with sales associates to try and get discounts at stores and clips coupons to use at the grocery store. She credits growing up in a working class New York family for her cheap habits.
Sarah Jessica Parker
And speaking of New York, the star of Sex and the City is nothing like her HBO role. She grew up with her family on welfare and eating free lunch and, as a result, says she's nervous about spending money. She wears 20 year old long johns to walk her kids to school and invests conservatively. She takes costumes home from her movie sets and always takes modest family trips.
Bill Gates
Although he's worth a billion dollars, he and his billionaire buddy Warren Buffett share coupons they use for even the cheapest of eateries – McDonald's. He's also held up lines at Seattle grocery stores
scrounging for 50 cents off
coupons buried in his pockets. And although he's got big, big bucks and a personal chef, Gates and his family opt for modest meals like mac and cheese.
No matter how much or little you're earning, adopting a frugal lifestyle makes good money sense. Clipping coupons, opting for hand me downs, buying clothes at thrift or consignment shops and driving your car until it's on its last legs are all habits that will keep you out of the poor house. And if Bill Gates isn't embarrassed to pull out a coupon, why should you be?