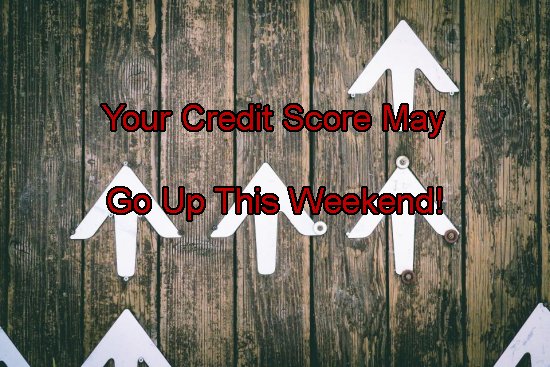 On Saturday, July 1, many Americans will get a pre-Independence Day reason to celebrate when their credit score goes up without them changing a thing they're doing. Both FICO and VantageScore have estimated that up to 20 million consumers will get a boost this weekend from a radical shift in the way some items are reported to the credit bureaus.
Do You Have a Civil Judgment on Your Credit Report?
As of Saturday, if you have a civil judgment on your credit report, it should be stripped off which could improve your credit score. A civil judgment is a court order demanding you pay money as a result of a lawsuit. This can come if you're sued by a creditor over an unpaid debt. For instance, a credit card issuer might take you to court for an unpaid balance.
The reason many civil judgments are issued is that the consumer doesn't show up to court. For many, they're scared to go to court or don't realize what will happen if they don't appear. Even if you don't have the money to pay the debt, showing up to court and telling that to the judge might help you out. If you didn't show, the creditor got a default judgment.
The rationale in stripping off civil judgments is because they're often erroneously reported to a creditor's report. In some cases, the wrong person is sued, or there's an error in the lawsuit itself. The debt action might have been time barred, the consumer might not have been notified, or the litigator didn't have the right to file the suit. These will be removed across the board.
Do You Owe a Tax Lien? You Might Get Relief
More than 60% of tax liens are estimated to be removed from consumer credit reports as of Saturday, July 1. A tax lien is an encumbrance on an asset due to a tax debt that prevents you from selling the property without settling the tax obligation. This can come from property taxes, federal income tax, or North Carolina state income tax.
Not all tax liens will be removed as a part of this effort by the credit bureaus to clean up inaccurate reporting that has unfairly damaged some consumers' credit scores. If your credit score is lower than it should be, you've likely paid more for some credit score-sensitive services like utilities or insurance. A lower score will push interest rates higher on credit cards and loans or trigger denials.
Consumers that have been fighting to get errors corrected related to these types of items should check their credit report after Saturday to see if their tax liens or civil judgments are gone from their report. This can be a big morale boost if you've been stressed about these negative items and their impact on your credit score – and your finances.
How Much Will Your Credit Score Improve?
The prediction of credit score improvement varies by which credit score calculating entity made the prediction. Representatives from VantageScore estimated that consumers with these items on their credit report could expect a 10-point boost, on average, after the Saturday, July 1 purge. FICO estimates are better with an estimated boost of up to 20-points.
The higher your credit score, the less likely that you have negative items like this lingering on your credit report, so the less likely this shift in reporting will impact your score. However, for those with poor credit scores, the odds of a lift are much higher with those with scores less than 500 most likely to benefit.
More credit report changes are coming soon as well. Credit bureaus will require enhanced levels of debtor identification before they allow debt collectors to record collection accounts because of the high rate of errors. Medical debt collections less than six months old will stop reporting. Plus, medical collection accounts that were paid by insurance will be removed.
These are all steps in the right direction. If you're rebuilding your credit score because you're coming out of bankruptcy, Credit Score Keys can help. Contact us today to find out more. Call 919-495-2365 for a free consultation today.