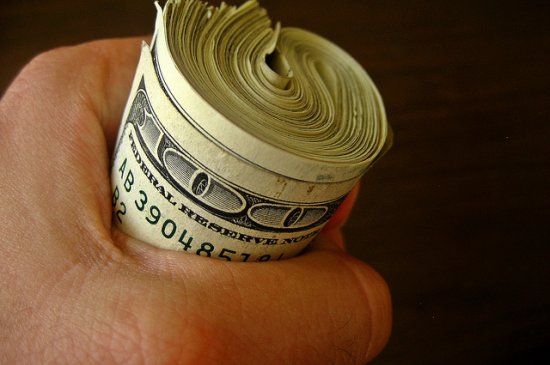 Good credit saves you money
Image Source: Flickr CC User 401(K) 2012
If you have poor credit because you struggle to pay your bills and are deep in debt – or you've just come out of bankruptcy – you should work on improving it. Why?
Bad credit
can cost you both money and opportunities, so taking purposeful steps towards improving your FICO score makes sense. Here are six ways that good credit can save you money and improve your life.  

#1 Lower Utility Costs
Some utility companies require a credit check before they will offer services. If your credit score is low, you may be required to put down a substantial deposit, whereas potential customers with good credit may not be asked for a deposit at all.
You may even be refused service because of poor credit for optional services such as cable TV or internet. And for utilities that have varying rates – such as natural gas – it's possible that you'll have to pay more if you have a lower credit score.  

#2 Better Banking Options
In the past, the only required precursor to opening a bank account was a Chex Systems verification – this was done just to ensure you didn't have a history of bouncing checks or other negative banking activity. But many banks now require credit checks.
With good credit, you can often get no or low-cost accounts and services while those with lower scores may have to pay monthly fees for services and have access to fewer privileges. And if you can't get a bank account at all, you may be stuck using costly check cashing services every time you get paid.  

#3 Lower Insurance Rates
Auto, home and renter's insurance providers may require a credit check before offering you coverage (in addition to requiring other info, such as your driving record). Insurance companies believe that those with higher credit are a lower risk for filing claims.
You can be turned down for insurance if you have a lower FICO score – or be charged higher rates for coverage. On the flip side, with a higher credit score, you can usually have your pick of insurance providers and enjoy much more competitive rates.  

#4 Lower Borrowing Rates
When it comes to loans for a home or auto purchase, your credit score is critical. Those with lower scores may not be able to obtain financing at all. If they can, it will be at sub-prime rates. "Sub-prime" indicates that the borrower's credit score is lower than preferable – it's not an option you want to be offered.
But with a higher credit score, you can usually have your pick of lenders and much lower interest rate financing, both of which can save you big money over the long term. This is when higher credit scores can make a huge difference to your personal bottom line.  

#5 Access to Rental Property
If you choose to rent rather than buy – or you aren't ready for a mortgage – you'll find that most landlords now require a credit check as well as references and income verification before they'll offer you the lease for an apartment or home.
With poorer credit, a landlord may request a higher security deposit, higher rent, or may refuse to rent to you altogether. In short, a low credit score can significantly limit your housing options.  

#6 Improved Job Opportunities
Depending on your career field, a credit check may be required for you to get a new job or a promotion. If you work for the government or are in the military, for example, your credit score can help you get and maintain a security clearance.
If you already have a low credit score, filing bankruptcy to ditch your debts can be one of the fastest ways to protect your credit and your security clearance, helping you find – or keep – a job.  
To find out more about rebuilding your credit score after bankruptcy, contact Credit Score Keys today. We help North Carolina consumers rebuild their credit after bankruptcy and can help you too.